Figuring out how to get started with investing can be overwhelming, but the good news is- you don't have to do it on your own. Here are 10 investing courses that will save you time and money on your investing journey.
If you're ready to skip the expensive mistakes and get straight the money- Tap into these resources below.
Stock Investing
Just 3 years ago, I had absolutely no understanding of how the stock market worked. Yep…I was investing in real estate but was clueless about stocks…until I took Teri's Trade and Travel course. In 2019 my husband and I enrolled in her course and we are so glad we did. When we first started trading we were making about $200/month, then we started making $200 a week and that quickly turned into $200 days. We've even had some $1,000 days! No two months with trading are the same, but for the past few months, we've made an average of $5k/month. What could you do with an extra $5k/month?
Teri is such an amazing teacher (which isn't surprising seeing that she used to be an educator and a principal!). Her course is SO good in fact, that she has the #1 course on the Teachable platform. (THAT IS A BIG DEAL.) Teri's course teaches you how to replace your income or reach your financial goals with stock investing. It's called Trade and Travel because stock trading allowed her to live her dream of traveling the world. If you're ready to fund your dream life, check out some FAQs about the course here.
You can also check out this informative video by Teri below on 4 Easy Steps to Get Started ( click the image):
>>> Enroll in Trade and Travel <<<
Mobile Home Investing
Forget the stigma associated with mobile home living. The reality is that mobile homes are an affordable housing option for many Americans, and as an investor, they offer an opportunity to generate income even if you don't have a ton of money. Sharnice and Byron went from jobless to Mobile Home Millionaires. They bought their first mobile home for $500, flipped it, and made $19,000 in a matter of weeks. Now they own an entire mobile home park! In their Masterclass, they'll teach you how to find deals, no money down strategies, how to sell mobile homes, and more. Plus they show you the contracts you'll need for the transactions.
Fun Fact: Mobile homes are often talked about as real estate, but they are actually vehicles! When buying and selling mobile homes, the paperwork is processed at the Department of Motor Vehicles!
Be sure to catch their Black Friday 50% off event using the code: blackfriday
Watch the quick video below with 5 Reasons You Should Invest in Mobile Homes.
>>> Get the Mobile Home Masterclass here <<<
Flipping
Interested in taking an old, rundown house and making it brand new? In their course Flipping A to Z, the Pettway's show aspiring investors how to successfully complete a flip from beginning to end and use the profits to finally check off at that long-term goal. I've personally enjoyed watching Courtney and Darius build their real estate empire over the years. It seems like every time I turn around they've purchased another property and transformed it from busted to beautiful without using any of their own funds.

Flipping A to Z is for you if you want to get into real estate investing and:
You have poor credit and little to no money OR
You have great credit and some investment capital OR
You need a lot of capital relatively soon to meet a goal like: paying for a down payment on a home, a child's college tuition, a down payment for a primary residence, a new car, or just want a healthy nest egg
And from November 26-28 get 50% off this course using the code: THEKEYRESOURCE
You can also check out their FREE course first: Real Estate 101
>>> Enroll in Flipping A to Z here <<<
Investing in Baltimore – Knowing when and WHERE to invest in Charm City
My highest cash-flowing rental property right now is in Baltimore! I bought it for $45k and it's currently being rented for $1600/month. If you've ever wanted to learn more about buying in Baltimore- the time is now! Baltimore is one of the few places that you can still find relatively good-priced deals. Ready to learn how to get started? Tap into this free class to teach you the basics of Baltimore Real Estate. Not only have Khalil and Kyara have flipped dozens of homes in Baltimore, but they also have several rental properties and large-scale developments underway. They are experts on the city! It doesn't matter if you live in the Baltimore area or if you live out of state, this class is a great place to start.
>>> Sign up for the Baltimore Investing Class here <<<
Real Estate Investment Trusts (REIT)
If it wasn't for Andre's REIT course, I probably wouldn't have taken the leap to invest in my first REIT. A few months ago, invested $100,000 into a REIT that pays me $533/month! Now I know what you're thinking… "Dang Kendra! $100k?!". Don't panic- the great thing about REIT investment is that you don't need a lot of money to get started. You can start with as little as $1,000. REITs are the epitome of passive income. If you're looking to learn what REITs are, and how to pick the right ones- get this course!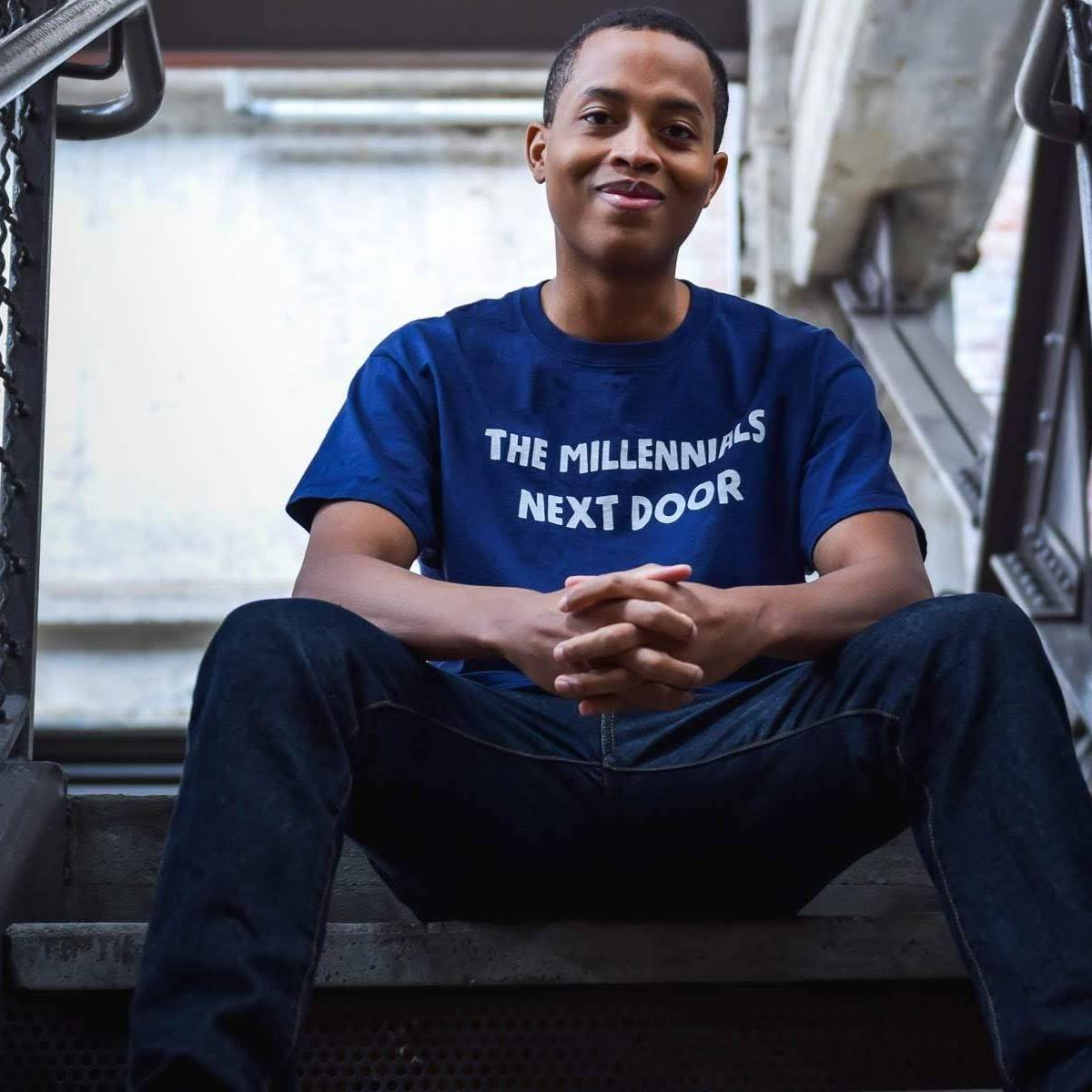 >>> Enroll in the REITs course here <<<
House Hacking
If it wasn't for House Hacking I wouldn't have been able to retire from my 9-5 at the age of 32. House Hacking is essentially buying a multi-unit building, live in one unit, and renting out the others so your tenants are paying your living expenses and you're making money!
If you've been following me for a while you know that House Hacking is one of my favorite methods to suggest to new investors. I used to have a course on it, but I've retired the course for now. Even though I no longer have my course open for enrollment, there is SO much out there to learn about House Hacking and you know I'm only going to suggest the best in House Hacking education. My friend Mark has an AMAZING House Hacking course that teaches you: how to find multi-units, how to analyze deals, negotiation strategies, how to find renters, how to buy a multi-unit with a low down payment or no down payment, and so much more.
>>> Enroll in the Multifamily Money- House Hacking Masterclass here <<<
Real Estate Education for Kids
I think we can all agree that financial education and asset ownership should be taught in schools, right? Since that hasn't happened yet, we still need to make sure our kids understand the fundamentals of money and investing. That's why the Pettway's created Kidvestors. Start 'em early with the Kidvestors curriculum!
>>> Enroll in Kidvestors here <<<
Funding
If you want to invest in real estate but are stuck trying to figure out how you are going to afford it- the good news is, there are SO many creative ways to fund real estate deals even if you don't have a ton of money or if your credit is less than stellar. In her course 5 Ways to Finance Your Next Rental, Deandra walks you through the five most accessible funding methods for new investors, a breakdown of the pros and cons of each method, AND real-world examples on how to apply it.
>>> Enroll in 5 Ways to Finance Your Next Rental <<<
Trucking
You know those huge 18 wheeler trucks that you see on the highway all the time? We all know they are carrying the goods that we love to buy at our favorite stores and supplying businesses with what they need to operate, but have you ever considered actually owning one of those trucks? Let me tell you- trucking is a multi BILLION dollar industry and you could be making a piece of that without ever driving a truck! Hoodestates teaches you how to Earn $1,000+ Per Week (Per Truck) In Passive Income With Truck Investing.
No Driving. No Dispatching. No Day-by-Day Operations.
What You'll Learn
– How to find your first truck and what to look out for.
– Learn how we are able to bring in $1,000+ per week (per truck)
– How to find and hire your first driver
– Signing up with third-party logistic companies to keep your driver busy and start earning your passive income.
– Financial breakdown of the whole operation (revenue, expenses, profits, and losses)
– How to prevent high maintenance expenses for your trucks
– Resources: Everything you need to get started. From ad templates to insurance, warranty, financing and more!
I highly recommend getting their Trucking Masterclass 2.0, but they also have Trucking Basics, Trucking Masterclass 1.0, and the Trucking Masterclass Bundle.
Get 70% off all of these offers using the links above, but only from now until Cyber Monday!
>>> Enroll in the Trucking Masterclass 2.0 here <<<
Home Buying for Beginners
Getting started with buying your first property can be extremely overwhelming. Trying to figure out what loan to use, how much you need to save, and what things you should look for in a home can be tough to navigate! But you don't have to do it alone.
I created the First Time Home Buyer (FTHB) Society to help first-time homebuyers navigate the home buying process with confidence. As an FTHB member, you get direct access to me weekly on a group coaching call, plus access to video courses and ebooks. Plus, you can cancel at any time! If you're ready to start your home buying journey and you want guidance along the way, join us in the FTHB!
>>> Enroll in the First Time Home Buyer's Society Here <<<